Lockable Transport Belt with Your Padlock (With D-Ring)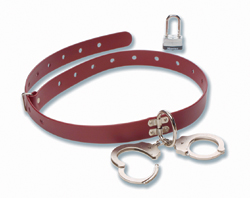 This unique design allows you to use your padlocks to lock the belt around the waist. It is very easy to clean and won't shrink or stretch. Padlock not included.

Eliminate injuries caused by handcuffing behind the back by using these convenient transport belts. Our transport belts are available in heavy-duty leather, compact nylon, or easy care polyurethane. The steel made-to-specs D-ring available on all models is designed to fit virtually all models of handcuffs, including hinged. Half cuff available on the belts is a Smith and Wesson 100 model for safer application and removal. Products will fit juvenile to adult populations. Belts maintain wrists to torso for safer transport.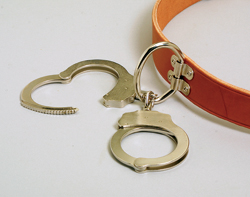 D-Ring
---